Start a Coffee Subscription and
Enjoy exclusive small-batch new coffees every month
Fresh-from-the-roastery coffee from around the world packed in high-quality, recyclable bags to maintain the freshness of your ground or whole bean coffee.
Starts at $55/mo.
New coffee at peak freshness every month

Save more when you spend more


Sent to you on 5th of every month
Ricks Roasters Coffee Company started with four West Point classmates with a love for coffee!
Eric, Dan, Ben, Dana and our newest owner Dave came together with one purpose, to bring great coffee to our customers and provide community support to our various charities!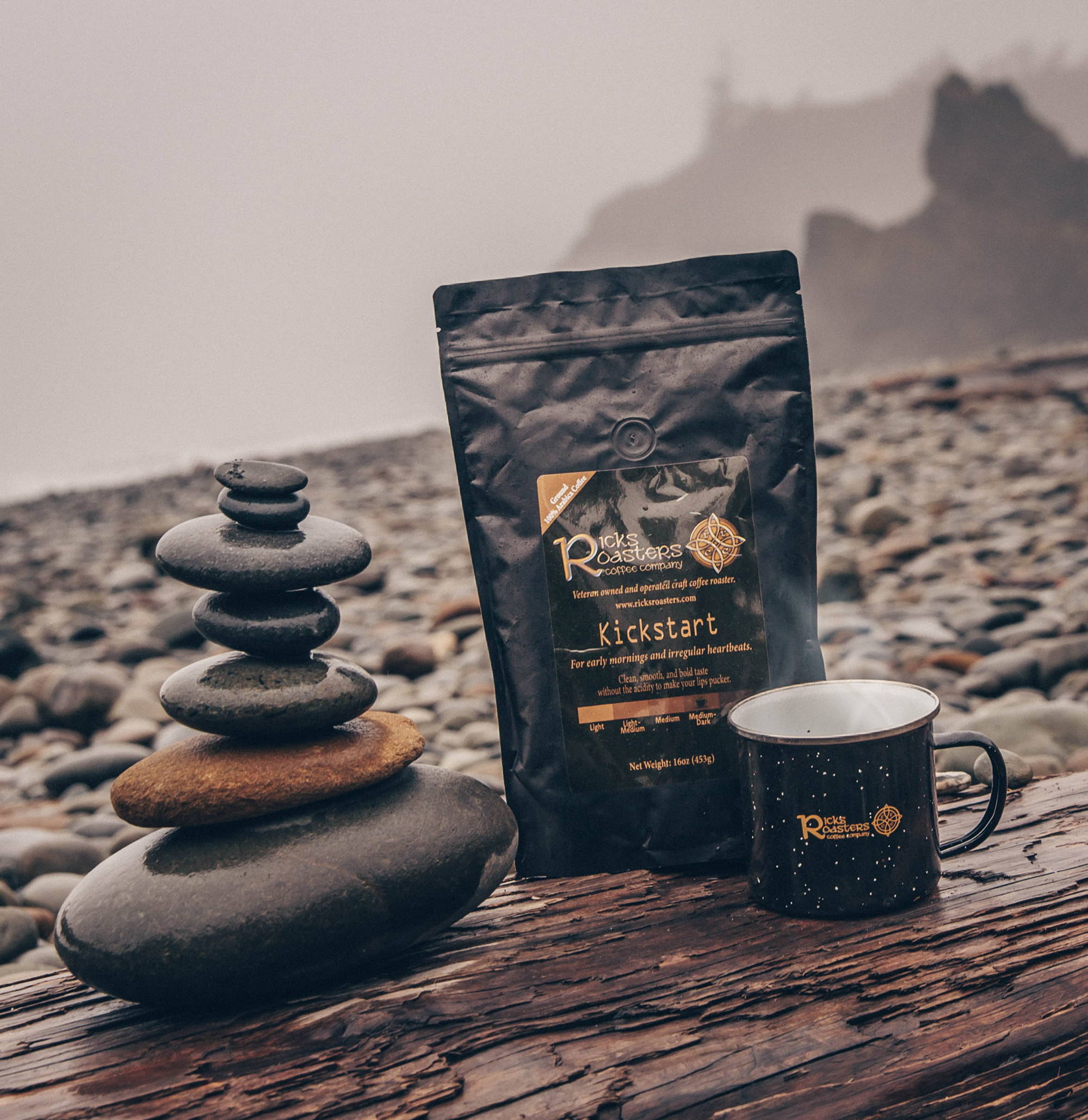 Coffee for Coffee Lovers by Coffee Lovers
We searched the world over to bring you the best specialty coffees.

We stock over 15 single-origin specialty coffees, from the popular to the exotic, to create our unique blends and exceptional collections.

We have a large 50 lb Amex Roaster we have lovingly named Christine! Christine offers a variety of temperature control options. It makes roasting your favorite coffee a dream because it is fully automated to ensure the perfect roast every time.

All of our coffees are ethically sourced, fair-trade or direct-trade.
Fresh Coffee
Makes a Difference
According to the National Coffee Association USA, coffee beans start to lose their freshness after ~2 weeks.
Most mass market coffees that you find in supermarkets are roasted in huge, huge batches. This means that beans will not be packaged and shipped to stores by the 2-week mark. Who even knows how long they've been sitting at that warehouse.
Life is too short to keep drinking bland coffee.
Ricks Roasters coffee — exquisitely crafted coffee, hand roasted by 5th of every month and shipped the very same day.
Coffee Lovers Have Spoken
Excellent Coffee
I worked for Nestle (coffee division) for 27 years and I am trained in all aspects of coffee production. This is an excellent coffee.
- Doug C. (May, 2021)
Customize your order frequency and grind setting.
The cutoff date for new subscription orders is the 20th of each month.

We'll roast your coffee by 5th of every month and ship the very same day.

Each month features 2 pounds of freshly-roasted coffee, 2 coffee samples, monthly swag and a gift item.
Get coffee at peak freshness and experience a new coffee every time.

You'll get charged on the 1st of every month if you are signed up for monthly billing.
What's in the box?
This is a monthly gift box with 2 pounds* of our amazing coffee, 4 samples of our other fine coffees, monthly swag, and gift items from other amazing local businesses from around Stafford, Fredericksburg and Northern Virginia. (Hint: we produce more than just government paperwork in these parts!)
(*Note: Single-serve boxes will get 36-pods instead of 2-pounds)
Ready to drink better coffee?
Start a subscription today and get 15% off your first month's box!