Coffee cupping — the "wine tasting" of the coffee world
Coffee Tasting Room at Home
Just like with wine, you can find endless flavor notes to coffee. The key to developing your sense of taste is to taste different coffees side-by-side. Coffee cupping is the easiest way to do that.
Invite your friends and make a small party out of it. Cupping with others is always more fun than cupping alone.
4 SCA-style cupping glasses

5 (1.5oz (43g) coffee bags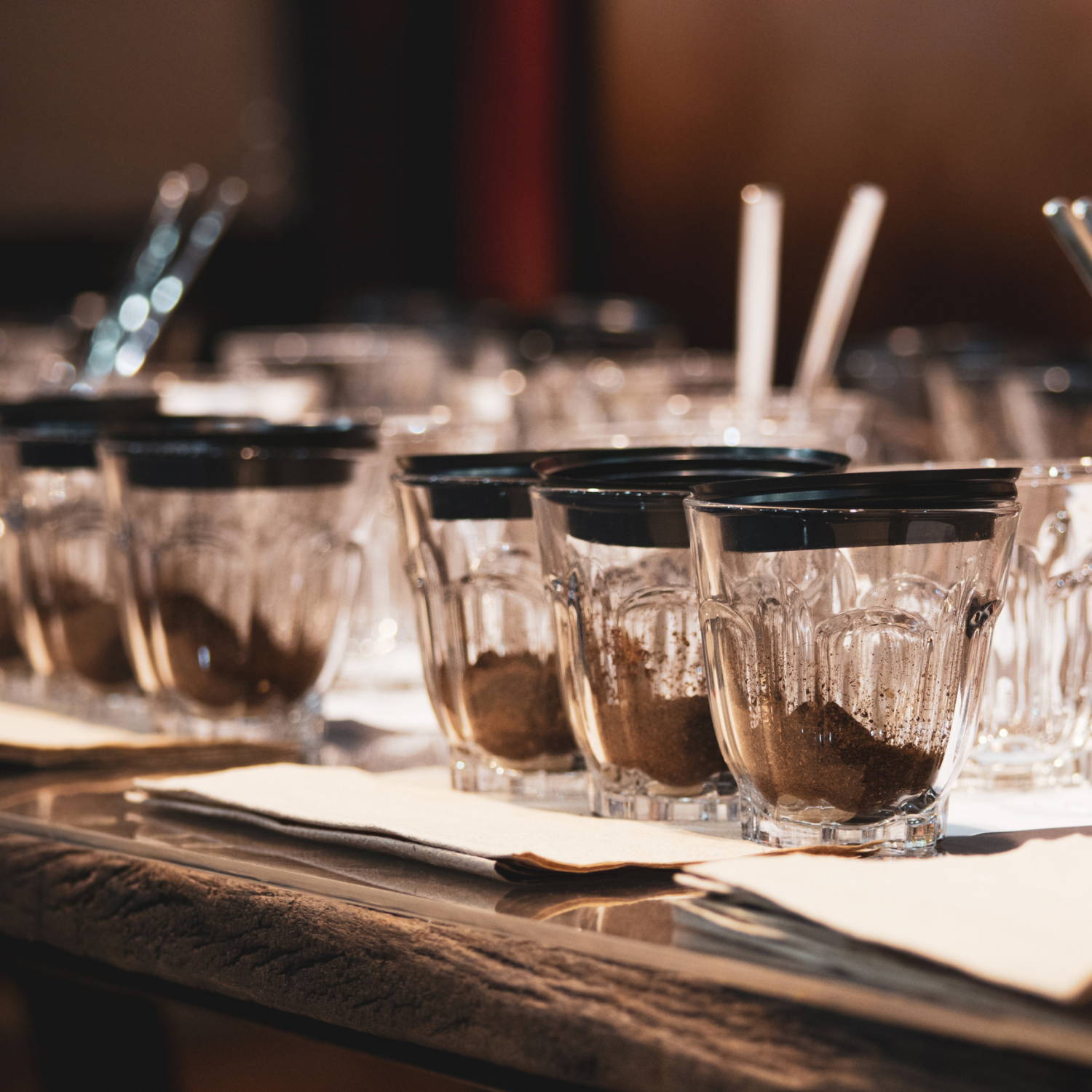 What exactly happens at a cupping?
Ever see tasting notes like "blueberry" or "toasted marshmallow" on a bag of coffee and fail to taste it in your brew? Cupping is the best way to train your palate to differentiate between such tasting notes.
You'll evaluate 9 different attributes:
Coffee Taster's Flavor Wheel
Many people think they probably won't be able to taste anything and are surprised to discover how different coffees actually taste when you do flavor comparisons.
Taking notes of aromatics, flavor, and other various components of the coffee is a great method to expand your palate, understand the different senses you experience in each coffee, and immerse yourself at the cupping table.
Because everyone's palate varies, you may pick up different characteristics of a coffee than the person next to you.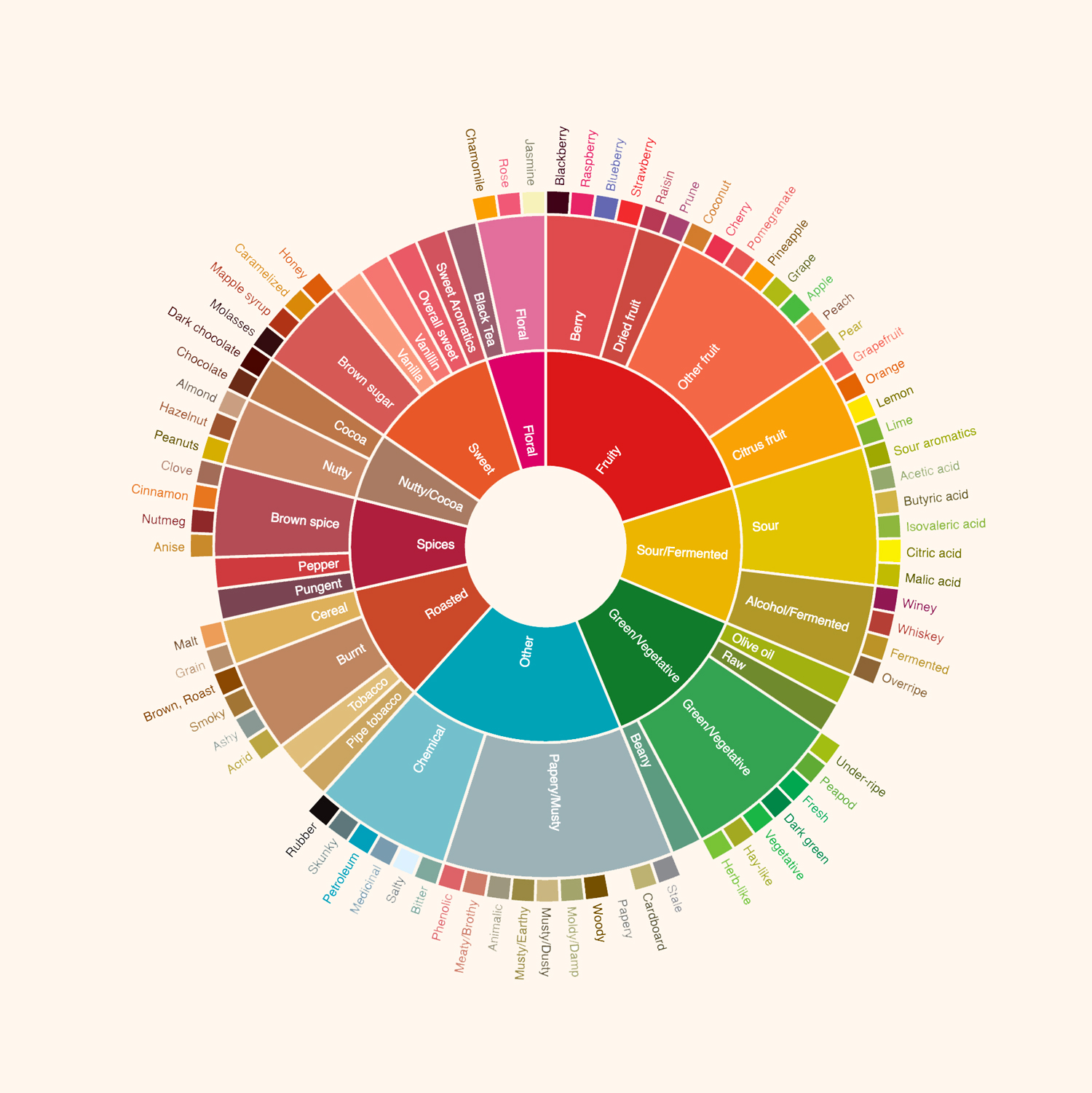 Choose your experience: Live cupping / Video Instruction
We will ship the tasting boxes to you one week before the scheduled live tasting. This way, you have the freshest coffee possible prior to cupping!
You'll get:
- 4 SCA-style (Specialty Coffee Association) cupping glasses
- 4 cupping spoons
- 5 coffees
- an instruction pamphlet that includes login instructions to the virtual cupping and tour

You'll also need:
- A burr grinder (or choose Ground coffee)
- A scale (for measuring cupping portions)
- A timer
- Pen and paper for notes
Sample the coffees
Just follow the instruction and have fun.
Ricks Roasters — hand crafted, small-batch coffees from around the world
Many coffee drinkers cover up bad coffee with cream and sugar because they've settled for coffee that tastes burnt or bitter.
We searched the world over to bring you specialty coffees and roasted them to perfection. Treat yourself and drink better coffee that is a joy to drink black.
Excellent Coffee
"I worked for Nestle (coffee division) for 27 years and I am trained in all aspects of coffee production. This is an excellent coffee."
Doug C.
MAY 2021
Woodsy and full bodied coffee
"This coffee promised excellence and it certainly delivered. The bourbon aroma and gentle char was welcome on my palate." on Bourbon Barrel Heritage.
Christopher W.
APRIL 2021
Great coffee
"Been a big fan for a little over a year. Plus really enjoy supporting a veteran owned business"
Zorn
JUNE 2021